IT Strategy
Our deep industry knowledge of FSI, combined with our pro-active and constantly refreshed knowledge of developments in IT, result in infrastructure strategies that last.

We first understand our client's business strategy and growth plans, we review the IT Strategy that supports this, and we offer alternatives to provide the infrastructure that supports those strategies. Cost is a driving factor in much of this: reducing CAPEX without sacrificing service levels or quality of service, while allowing for exponential growth, is a vital part of any IT infrastructure strategy.

Our awareness of the regulatory landscape, in combination with industry standards such as PCI DSS and ISO27001, along with the need for five 9′s availability, gives us a unique edge in ensuring that the different layers of IT infrastructure serve business needs.

It all starts with strategy. Execution without strategy leads to cost overruns, delays and failed projects. A good strategy doesn't guarantee success, but the absence of a strategy promises failure. So at CPMC, we always start with strategy.
Technical Architecture
A secure, expandable architecture is a pre-requisite for robust IT infrastructure. CPMC has a team of world-class experts in IT Security, BCP/DR and ITSM as well as specialist areas such as networking, servers and storage.
Data Centres and Cloud Computing
Data centres are a major investment whether building a new from scratch or moving into a multi-tenant data centre. CPMC helps both data centre providers and end-users choose well.
---
Project Management
It's all about delivery. Once we have determined the strategy, designed the architecture and right-sized your data centre and cloud requirements, building or transitioning the IT what we do best.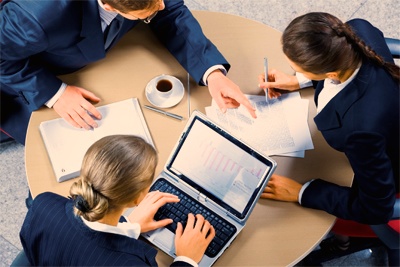 Project management is about people, and our project managers are the A Team. We have delivered projects from simple data centre moves to US$25M bank transformation projects involving multiple vendors in a programme.
Our focus is on vendor management: we write the bid documents, evaluate the vendors' bids (based on pre-determined scoring schemes), negotiate the contracts, and ensure that the vendors' own project managers are aligned with our own, and with each other. We stay with your from project definition to closure and handover. Our approach has often resulted in six- and seven-figure US$ savings in overall project costs.
Saying that our projects are on-time and on-budget is basic competence. What matters is that they add value to our client's business. That's what we do, and that's what we take pride in.